4 tags
Short Reviews: I Kill Giants - Self-titled
This shit is gold. Pop-rock post-punk? It's bright and sunny and rowdy and so raw it's still cold in the center. Like running through a meadow of wildflowers with a tambourine, screaming out your lungs. And then there's "Pigskin", the sweet This Town Needs Guns-down. There's even handclaps on "Collector". Any album with both screams and handclaps...
"Pizza math" exists.
straightedgejose: I hope this is a new screamo sub genre Someone put some Pizza math in my Submissions box right meow.
5 tags
Short Reviews: Strawberry Girls - French Ghetto
I'm 30 seconds into track 1 and I can't wait to stick my dick into the tiny hole in the middle of the cd when it ships to me, if that's any indication of how it sounds.
3 tags
First listen: My First Castle - Everything, All at...
I'm super jazzed to have the ignominy/honor of getting an early listen to Everything, All at Once by My First Castle (formerly Sinatra). While the only two original members from the Lost in Hyrule lineup are guitarists Zach and Chris, I'm most interested to hear how their new vocalist Eddie Rorls stacks up. And what kind of sound the band has settled into these days. I thought...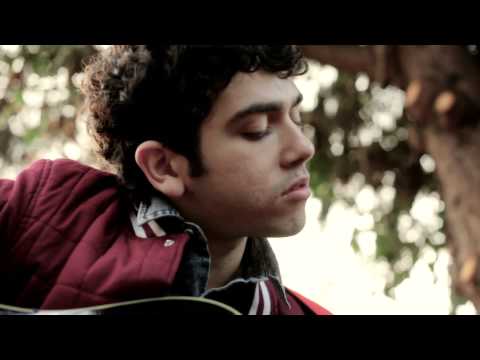 So Periphery shared Decoy's Top Ten of 2012
and broke the site. All those potential readers and views, gone. Herp derp server.
3 tags
My 2012 Top Ten over at Decoy Music. →
Click through for write-ups. And hey, check out everyone else's Top Tens while you're there. 1. Invalids - Eunoia 2. Periphery - Periphery II 3. Between the Buried and Me - Parallax II 4. Coheed and Cambria - Afterman: Ascension 5. Circa Survive - Violent Waves 6. Hot Water Music - Exister 7. Katatonia - Dead End Kings 8. Hands Like Houses - Ground Dweller 9. Murder by Death - Bitter...
5 tags
Review | Carson - Leap →
6 tags
Review | Invalids - Eunoia →
8 tags
Automotive High School | Demo
Released on 5 November 2012 They're from Brooklyn Sounds like bright, happy sunshine playing garage rock. Hear it at bandcamp. _______________________________________________ Another great band pops up as a submission! Automotive High School definitely aren't a band I would have sought out on my own. Keep sending me stuff, dudes and dudettes. This 3-song demo has a lot of promise....
11 tags
Review | Just Like Vinyl - Black Mass →
6 tags
Exclusive interview with Jose Perez of Ghost Cat:
ZR | So Jose, what's the new EP gonna sound like? JP | "14 versions of marshmallow teeth." ZR | Hells yeah.
1 tag
4 tags
Review | Prize Fighter Inferno - Half Measures EP →
5 tags
Insomnia = More reviews!
Just finished up my take on Ma Jolie's debut …Compared to Giants. Check out their new songs, too! These guys are gonna get huge. I can taste it.
4 tags
Got my Vuvuzela review done, too.
Surriously. Buy Vuvuzela's The Hollow Choir. I'm asking them to put it up on Bandcamp and not just iTunes. It has quickly become one of my top albums of the year. No stream, but you can sample lead single "Rings and Things" and the absolutely manic and insane "Like a Lion," at least.
9 tags
Wrote up reviews for Prize Fighter Inferno and...
I dug PFI's full-length, but I'm enough of a Coheed fanboy to look past the flaws. "Elm Street Lover Boy" is a crazy-good song though. My review for Just Like Vinyl was surprisingly positive. I've been hard of Thomas Erak and his voice for years, but he's in a good place with it now. They'll both be up over at Decoymusic sometime this week, I think.
4 tags
7 tags
Recently was contacted by two PA bands.
Ma Jolie (post-punk/happy hardcore/Bearvssharkcore) Legs Like Tree Trunks (math-rock/emo/Invalidscore) They're both pretty fucking grand. Gonna have to show them some Decoy love. Also, if you dig Kiss Kiss, you've probably already heard Vuvuzela. They're a ridiculous blend of Beirut and Forgive Durden. Some kind of scary opera carnival.
1 tag
Underøath Farewell Tour With mwY, As Cities Burn,...
hvnspregnantteens: propertyofzack: Underøath will be going out on their farewell tour with mewithoutYou, As Cities Burn, and letlive. Check out the dates below by clicking "Read More!" Read More Woah
3 tags
"...except a smaller copy of her, which represents... →
shampurupuru:
Voyage in Coma | We Made a Pact
Released on 1 June 2012 They're from Maryland Sounds like being Large Hadron Collided. Hear it in Bandcampland. __________________________________________________________ The new Voyage in Coma is absolutely filthy. They consistently remind me why they're one of my favorite bands. With the grit of an old desert highway and the production values of an angry Nordic teenager...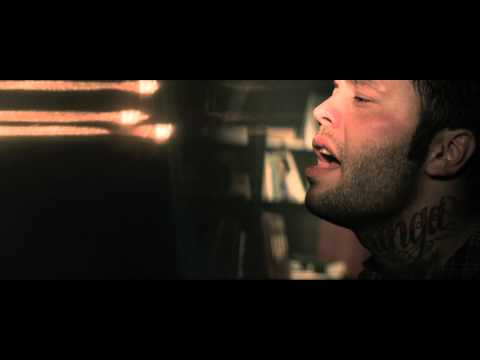 Athletics | Who You Are is Not Enough
Released on: 26 June 2012 They're from: Asbury Park, NJ Sounds like: classic post-rock sprinkled with vocals. Hear it: bandcamp ______________________________________________ I'm featuring Athletics over at Decoymusic this week, but I thought I'd broadcast them across tumblr as well. Athletics put out a full-length last year called Why Aren't I Home? and if you...
Watch
iseliaband: Treat your ears right. Listen to this track. New Iselia. Put it in ur earz.
Carson, Paramore Song Controversy Cleared Up
propertyofzack: Carson released a song earlier this year called "No Sleep November." Since then, several individuals on the Internet have ripped the song, changed its name to "No Sleep December," and have credited it as an unreleased Paramore single. Carson has confirmed to PropertyOfZack that the song making its way around the Internet known as "No Sleep December" is first and foremost a...
I Heart Moosiq: Childish Gambino X Beck →
iheartmoosiq: Uh-huh. That's right. Childish Gambino. And Beck. For those not too extremely familiar with Beck, you probably didn't know that he did some rapping on some old tracks many, many eons ago. I, for one, did not know he raps. So this is a return to past days for Beck. Silk Pillow is a… ay yo kenna
10 tags
Ghost Cat | Cave Sounds
Released on: 21 May 2012 They're from: Jensen Beach, FL Sounds like: La Dispute on anti-depressants. Hear it: Bandcamp ______________________________________________________ Because I am a lucky duck, I've got in my possession the new Ghost Cat EP Cave Sounds. Those of you who keep track of my blog will remember I also reviewed their first EP Haunted Houses. While I can't say...
6 tags
Kaddisfly | Demos & Rarities
Released on: 17 December 2011 They're from: Portland, Oregon Sounds like: MSG for your ears, sprinkled on the finest broccoli florets and the choicest slices of stray cat. Hear it: Bandcamp ____________________________________________ jizzzzzzzzzzzzzzzzzzzzzzzzzzzzzzzzzzzzzzzzzzzzzzzzzz zzzzzzzzzzzzzzzzzzzzzzzzzzzzzzzzzzzzzzzzzzzzzzzzzzz...
10 tags
Equals | Self-titled EP
Released on: 30 August 2011 They're from: San Marcos, Texas Sounds like: putting your ear to a banjo and hearing the ocean. Hear it: Bandcamp ____________________________________________ I must have a musical guardian angel who drops all these great bands in my lap like this. Allow me to introduce Equals, whose debut self-titled EP is blowing my mind. Part Always the Runner, part Toe,...
10 tags
Boyfrndz | And So It Goes... EP
Released on: 25 February 2012 They're from: Austin, Texas Sounds like: the soundtrack to a Rube Goldberg machine. Hear it: Bandcamp ________________________________________________ I'm gonna be up front with you guys: Boyfrndz does not inhabit a genre that I normally listen to. While I'm still being up front, I also have no idea what to call Boyfrndz. So I'm going to...
"Equals EP/Boyfrndz EP | Neonbeard Records...
I got a submission— I'll listen in and then weigh in soon! Be on the lookout.
13 tags
You Blew It! | Grow Up, Dude
Released on: 24 April 2012 They're from: Boston, MA Sounds like: what American Football would sound like if the band members were angsty instead of sad. Hear it: Bandcamp _________________________________________________________ I'll admit, I only checked out You Blew It!'s new album Grow Up, Dude because the band/album names were so odd. I'm hoping that by writing some...
Watch
New Modern American Theatre! It's easily their best song to date. They've developed a truly unique sound this time around. When before I could pretty easily pick out a Minus the Bear and Maps & Atlases influence, this new single sounds like Modern American Theatre— the difference in staggering. And wow, has the production been lovingly applied. Natalie sounds better than...
16 tags
Sinatra & I Kill Giants | Split EP
Released on: 16 March 2012 They're from: Alexandria, Virginia / Boston, Massachusetts Sounds like: Two doses of twinkly, mathy screamo recorded through a thick sheet of fog. Hear it: http://sinatradc.bandcamp.com/album/sinatra-i-kill-giants-split ____________________________________________ I was pretty jazzed to finally hear Sinatra 2.0, which makes a lot of sense if you recall my...
7 tags
Every Time I Die: The only review that matters.... →
riffermadness: Oh my goodness gracious! Look, I like metalcore as much as the next guy. I own Linda Rondstat's Heart Like A Wheel and nothing gets me more pumped than Journey's "Open Arms" from the – you guessed it, fellow metalheads – Heavy Metal soundtrack. So when the band Every Time I Die contacted me… So this review is pretty incredible. Maybe I should just give up reviewing...